Nissan Intelligent Mobility
NISSAN INTELLIGENT MOBILITY™
A Bolder Ride Through Life
Intelligent Driving
Discover a smarter way to move. Nissan Intelligent Mobility™ brings together our most advanced innovations in semi-autonomous driving, electrification and connectivity. Feel more confident with state-of-the-art safety technologies. Enjoy eco-friendly power with thrilling performance. Pave the way for a more connected world, one where drivers, cars and communities are all working in sync. With Nissan Intelligent Mobility™, the future of driving is in your hands today.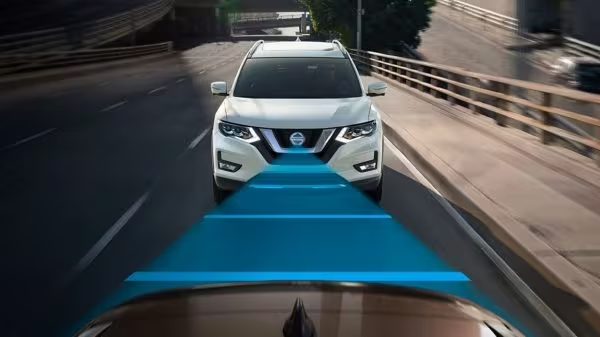 INTELLIGENT CRUISE CONTROL (ICC) WITH FULL SPEED RANGE AND HOLD
Set your speed and go. Intelligent Cruise Control with Full Speed Range and Hold does the rest. As part of ProPILOT Assist, this system monitors the flow of traffic, maintaining an adjustable pre-set distance from the car ahead. It can even stop your Nissan automatically when the highway slows to a standstill, picking up the pace once the way is clear.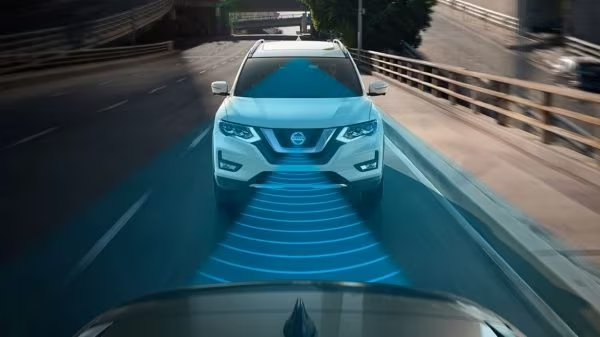 STEER ASSIST
Enjoy longer drives without the fatigue. Steer Assist lets you stay the course with ease. If you drift over the lane markings, this system automatically adjusts your steering, helping you stay between the lines. It can also keep you centred through any curves, guiding the wheel without ever taking over. Tap into the control when you activate ProPILOT Assist™.
PROPILOT ASSIST™
Tap Into Total Control
Take the stress out of driving with ProPILOT Assist™. Designed to guide your drive rather than overtake it, this intuitive system lets you master the road with Intelligent Cruise Control and Steer Assist. Working together, they help you keep pace with highway traffic and stay in your lane. Turn them on at the press of a button and conquer your next commute.
More Advanced Driving Innovations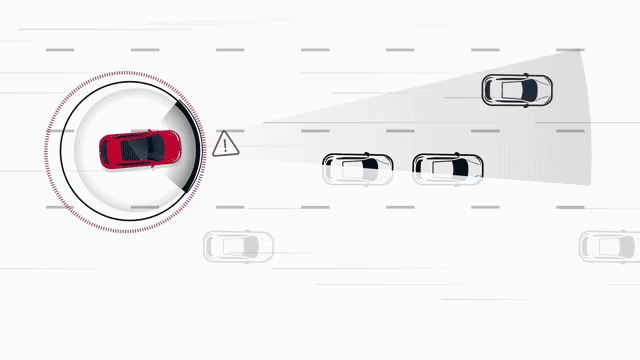 Intelligent Forward Collision Warning
Anticipate hazards down the road. Nissan's Intelligent Forward Collision Warning system monitors traffic up to two cars ahead. It lets you know when one suddenly slows down, so you can react faster when the unexpected happens.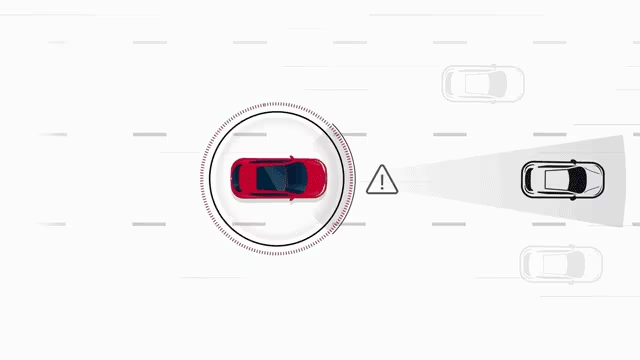 Intelligent Distance Control
Master stop-and-go city traffic. Intelligent Distance Control keeps a close eye on the vehicle directly ahead. If it slows down too abruptly, the system automatically adjusts your speed, so you're always following at a safe distance.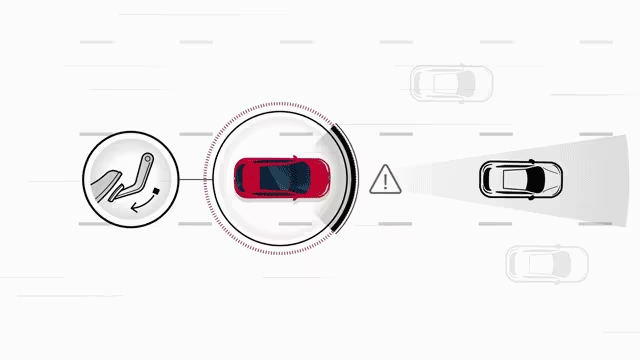 Intelligent Emergency Braking with Pedestrian Detection
React on a dime. Intelligent Emergency Braking with Pedestrian Detection monitors the car up ahead, while scanning the road for people you may not see. When the system, senses danger, it can automatically hit the brakes to help you avoid a front-end collision.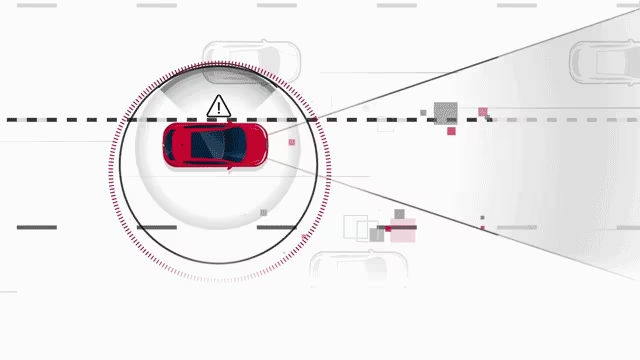 Intelligent Lane Intervention
Stay on the right path. With Intelligent Lane Intervention, your Nissan senses when you're drifting over the divider lines. If you continue to cross them without signaling, the system can automatically nudge you back toward the middle of your lane.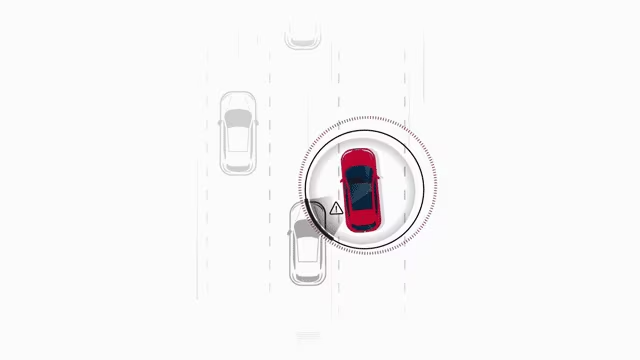 Intelligent Blind Spot Warning (BSW)
Change lanes with confidence. Intelligent Blind Spot Warning gives you a heads up when other cars are hiding in your blind spot. If you begin to cross over the divider lines, the system steps in to guide you back to your lane and away from danger.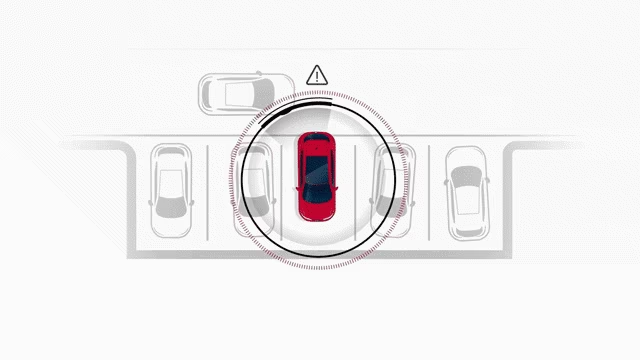 Intelligent Back-up Intervention with Rear Cross Traffic Alert (RCTA)
Reverse out of a space knowing you're in good hands. Your Nissan watch with Intelligent Back-Up Intervention. It warns you when large obstacles are in your way, automatically applying the brakes when you're getting too close. With Rear Cross Traffic Alert, your vehicle also lets you now when other cars are passing behind you, so you can avoid a collision.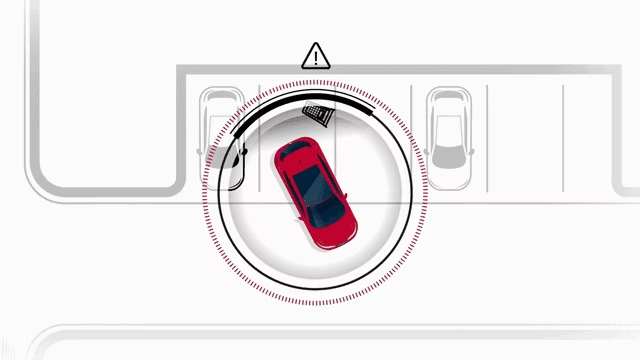 Intelligent Around View Monitor with Moving Object Detection
Park with precision. The Intelligent Around View Monitor with Moving Object Detection heightens your awareness. Using four cameras, this system gives you a virtual 360° bird's eye view of your Nissan, with selectable front, rear and curbside views. Its sensors help keep tabs on your surroundings, warning you when something is moving nearby so you can maneuver confidently – even when space is tight.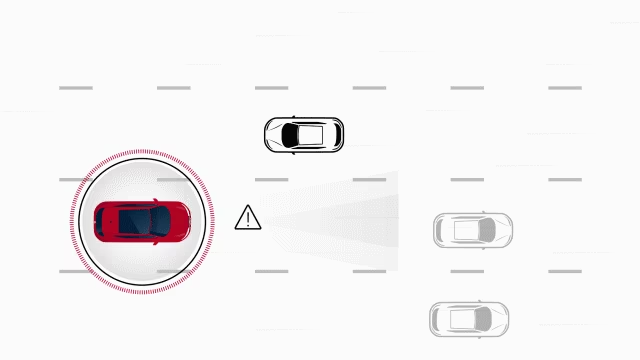 High Beam Assist
See better on nighttime drives. High Beam Assist automatically turns on your high-beam headlights when you need them. If the system detects another car ahead, it switches back to the low beams, so you can focus on the road without any fumbling.
PERFORMANCE THAT ELECTRIFIES
Nissan Intelligent Power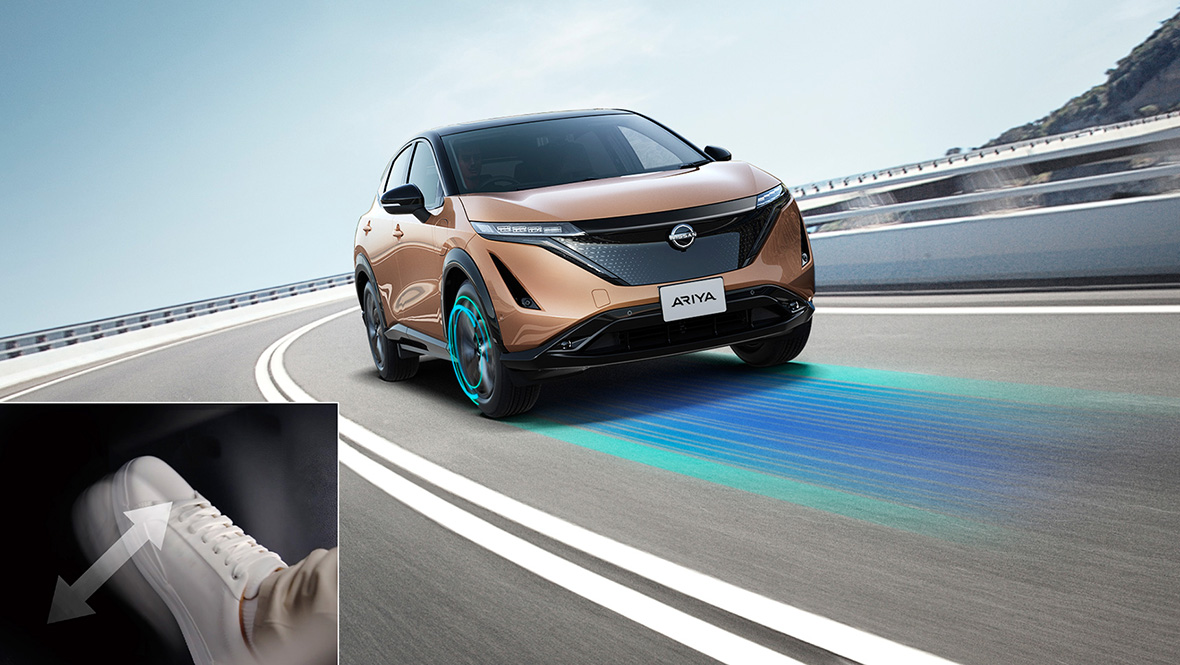 Introducing the E-Pedal
The all-new LEAF® comes loaded with EV innovations like the revolutionary E-Pedal. We created it to make driving simpler and more enjoyable. Using just one pedal, you can start your car, speed up, slow down and stop with ease. Take your foot off the E-Pedal to engage regenerative brakes that recharge your battery as you drive. It's a smarter, more sustainable way to coast around town.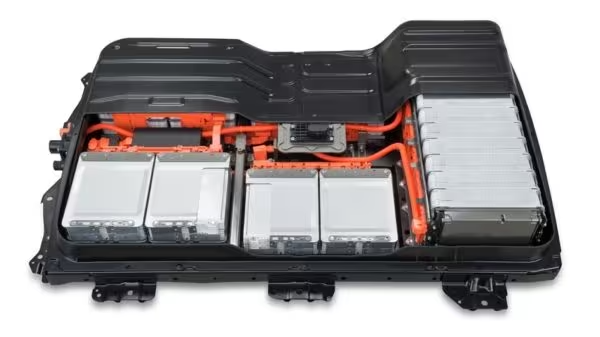 Optimizing Power
Our commitment to a clean-energy future drives us to make our EV technology as advanced and efficient as possible. LEAF®'s 40 kWh battery is proof. Light and compact, it eliminates the need for weighty engine components. That means you feel all 236 lb-ft of torque kick in the moment your foot hits the pedal. With up to 242 km of range, this powerful new battery is ready to push the bounds of what's possible on the road.
NISSANCONNECT℠
Nissan Intelligent Integration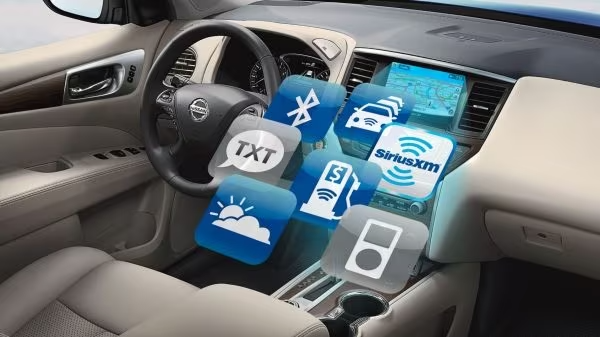 Bring Your World Along For The Ride
Imagine if your car got smarter after every trip to keep you safer and more comfortable. Nissan is turning that vision into reality with our Seamless Autonomous Mobility System. Developed from NASA technology, this next-generation traffic system lets our driverless cars learn from each other through live data they share on the road. This helps them respond to unexpected hazards like construction zones, so passengers can sit back and enjoy a stress-free ride.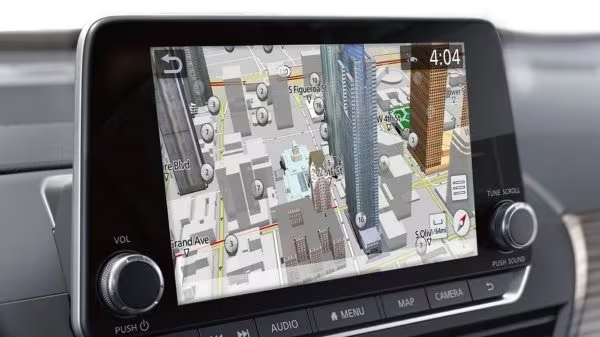 Guiding Your Way
The Nissan Door-to-Door Navigation System syncs up to the world around you. Part of NissanConnect®, it keeps you on the go with real-time traffic updates, turn-by-turn directions and 3D graphics. You can even perform a hands-free Google® search for nearby hotspots, with simple commands like "closest pizza." Add in NissanConnect®'s real-time weather updates, and you can navigate road conditions, too.